Balayage
Balayage has taken the world by storm, creating the most natural, sun-kissed look and low maintenance, seamless grow-out. It's a subtle highlighting technique, which originated in France in the seventies. Our highly skilled team specialises in balayage, and they will ensure you leave our salon feeling amazing, with a natural and multi-toned finish to your locks.
The technique
Balayage is applied freehand rather than using tools like foiling and caps. The colour is added in a sweeping motion to build soft contrast into the hair and create a gradual, gentle colour fade, from root to tip.
As everyone's hair is different, you will need to book an initial 15-minute consultation, where one of our experienced stylists will find out about the colour effect you're looking to achieve. Then they will advise you how long you need for your balayage appointment.
What's the difference between Balayage and Ombre?
Ombre is more of a style, whereas Balayage is a colouring technique. Ombre is applied as a horizontal colour, typically done with full, horizontal saturation of the section and then blended upwards. Balayage is a more vertical colouring, hand-painted onto the surface of the hair, taking smaller sections at a time.
What we do
Foiling/ Babylights/ Microlights/ Scatterings
Flashlights or Colour Panels
All-Over Hair Colour
Glossing to Enhance Colour & Shine
Ombré, Balayage & Root Stretching
Colour Melting/Root Smudge
Live in Blonde Colours
Money Piece Colour
Hair contouring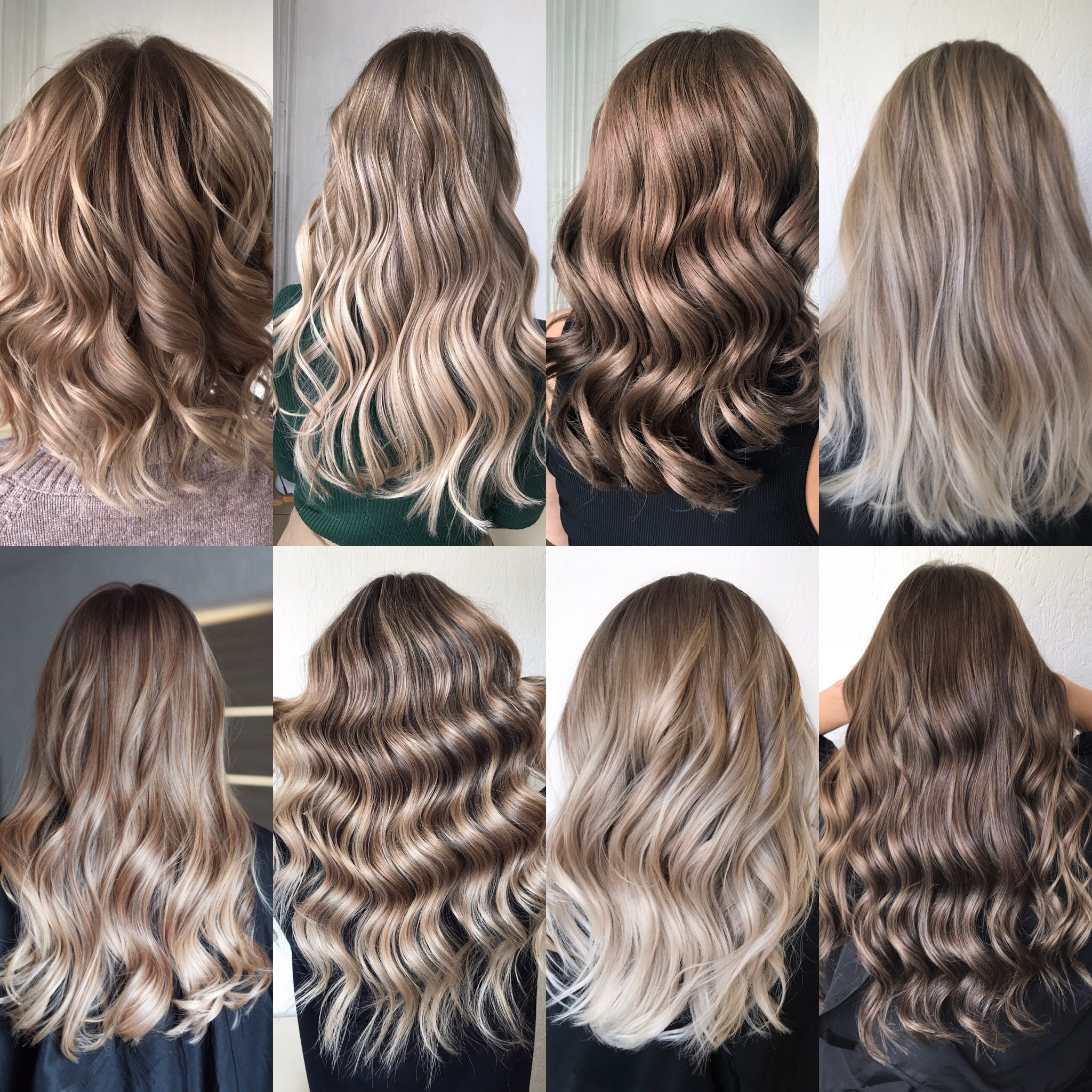 "Only person I trust"
Leigh has cut my hair for more years than I care to remember and I've never been disappointed. She's the only person I'd trust to cut my children's hair now after a couple of disastrous cuts elsewhere. All the staff are friendly and helpful.

Helena
"Highly recommended"
Absolutely fantastic service with amazing haircut and blowdry, I would highly recommend Arc Hairdressing.

Paula
"Excellent service"
Amazing haircut and stunning highlights. Thank you Woody and Vicky! Awesome staff, excellent service, you won't be disappointed with Arc Hairdressing.

Kim
"Attention to detail"
Iain did my highlights and I left the salon feeling super happy. I got exactly what I wanted. He has attention to detail and great knowledge of colour and highlighting technique. Will definitely come back!

Mariana
"New customer"
New customer, booked online for same day appointment. I had no idea what needed to be done but Woody did a great job of bringing my hair back to life! Friendly atmosphere and clean salon. Overall a great experience.

Nikki
Interested in this Service
?
Chat with our friendly stylists
If you want to find out more about this or any other service, we're here to help.
01256 814600
Contact Us
Ready to book?
iBookings
FAQs

What is the difference between balayage and highlights?

Balayage differs to highlights as the balayage technique involves paining the colour on from the mid-length of the hair, to the ends. Highlights on the other hand has colour added from the roots to the ends.